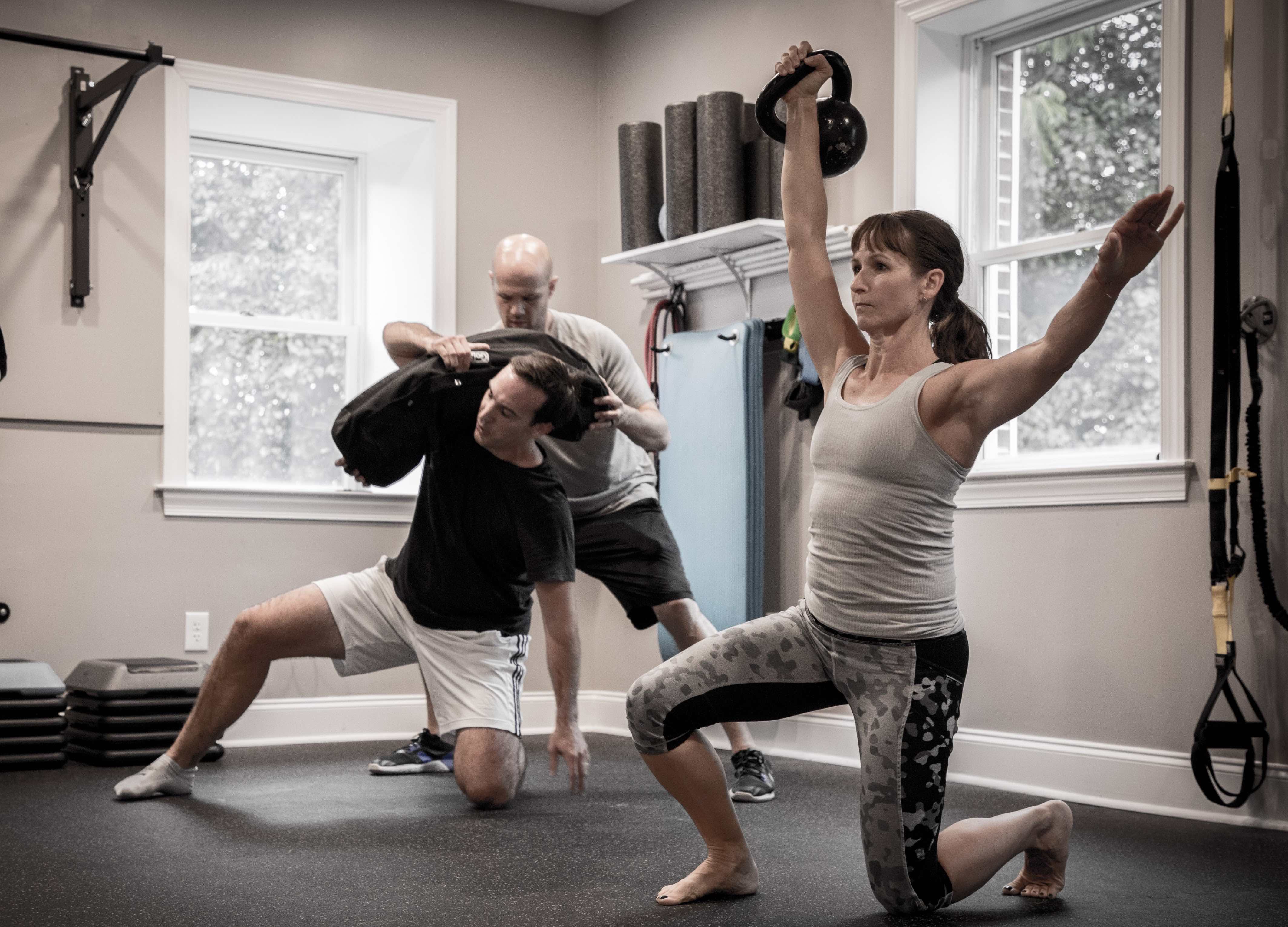 Align Fitness is a fitness community with private training studios in Glen Mills and Downingtown PA. Now offering remote fitness training! We help our clients MOVE, FEEL, and PERFORM BETTER though individualized exercise programs, semi-private training (up to 4), and Nutritional Coaching.
We work with clients who are training for:
Post-Rehab (Exercise After Injury)
Weight Loss
Golf Performance
Sports Performance
Lessen The Physical Impact Of Neuromuscular Disease
Pain Reduction
Remote Training Available Now
Align Fitness is excited to bring our program directly into your home with remote fitness training. We offer remote personal training (1-1), semi-private training, and large group training. We specialize in bodyweight, dumbell, kettlebell, and steel mace training sessions.
Everyone starts with a complimentary remote consultation. This 60-minute remote meeting includes a thorough movement assessment, exercise and injury history review, goal setting session, and a plan overview. Free consultation and 15% off first package.
It's important that our remote fitness training follows the same successful model that our live training has for the last 10+ years. That's why you can expect the same level of coaching, feedback, motivation, and expertise from our team.