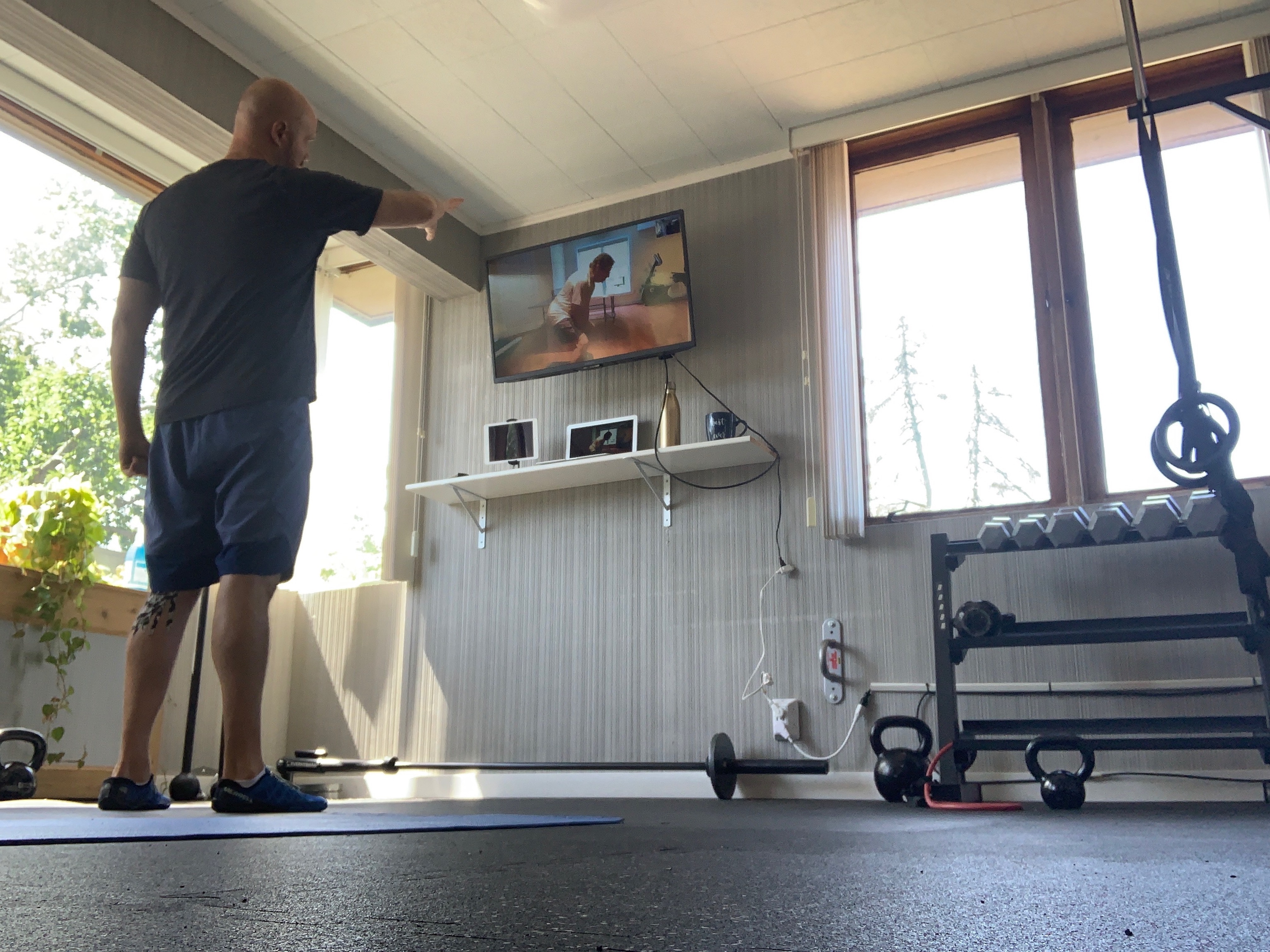 Align Fitness is excited to bring our program directly into your home with remote fitness training. We offer a variety of options including remote personal training (1-1), semi-private training, and large group training. To be considerate of your budget, our personal training sessions are offered in 30-, 45-, and 60-minute time blocks and are priced accordingly.  
Everyone starts with a complimentary remote consultation. This 60-minute meeting includes a thorough movement assessment, exercise and injury history review, goal setting, and a proposed plan that fits your needs and budget. Programs will be built to help you meet your goals while taking into consideration the fitness equipment you have (or don't) in your home.
It's important our remote fitness training follows the same successful model our live training has for the last 10+ years. That's why you can expect the same level of coaching, feedback, motivation, and expertise from our team.
Semi-Private Remote Programs
Looking to improve your lifestyle? A lifestyle overhaul will obviously take more than exercising. We can help! Align Fitness has a men's (The Most Jacked Dad) and women's (Strong[HER]) only semi-private program. Both programs are 8-weeks, include weekly live and prerecorded workouts, help improve your nutrition, hold you accountable, and set you up for long-term success.