Align Fitness in Downingtown
Align Fitness Downingtown is a private, appointment-based training studio located in the borough of Downingtown at the intersection of Manor and Pennsylvania Avenues. We aren't a gym! You'll never get lost in the crowd. Align Fitness is where you begin or continue your fitness journey under the care of professionals who care about your success. That's why our clients love working with us. We take a movement-based approach to fitness. Through movement testing and hands-on coaching we ensure quality movement, decrease injury risk, and challenge each client within their abilities. We blend what you want with what your body needs.
Align Fitness has created a friendly, inclusive environment where everyone feels welcome and comes together to move, feel, and perform better. Join us.
Align Fitness is proud to be part of one of Pennsylvania's only Integrated Wellness Centers which offers a wide variety of services including physical therapy, massage therapy, body work, psychology, nutrition, yoga, and more. We work alongside Dr. Arianne MIssimer of the Movement Paradigm and other top notch professionals.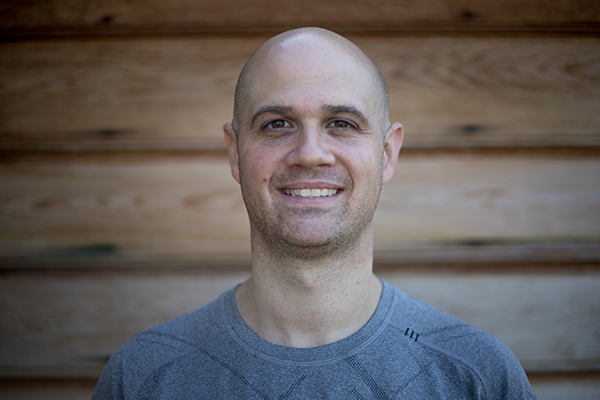 Joe Chaitkin M.S. Owner, Head Movement Coach
Joe has a passion for helping his clients move, feel, and perform better. Align Fitness' philosophy and concept is a culmination of everything he has learned over the last 18 years.  The Align Fitness Community has been founded to provide Delaware and Chester Counties a facility to help improve overall wellness through education and hard work while having fun.
Experience:
B.S., M.S. in Exercise Physiology from WCU
4 years teaching at the university level ( Cabrini University, Immaculata University, WCU)
15 years experience in helping Delaware and Chester County Residents get fit
5 certifications (CSCS, NSCA-CPT, FMS, CGFI, Master CKC Kettlebell Coach, Master CBC Barbell Coach)
9 years experience in golf fitness training
Specialization in working with clients after orthopedic injuries
Co-Owner and Founder of Fit EDU, an educational company for fitness professionals and physical therapists where he designs and teaches educational seminars
Joe has used all these year of experience to help develop the most effective programs for his clients get the best results possible.
Joe lives in West Chester with his wife, son, and daughter.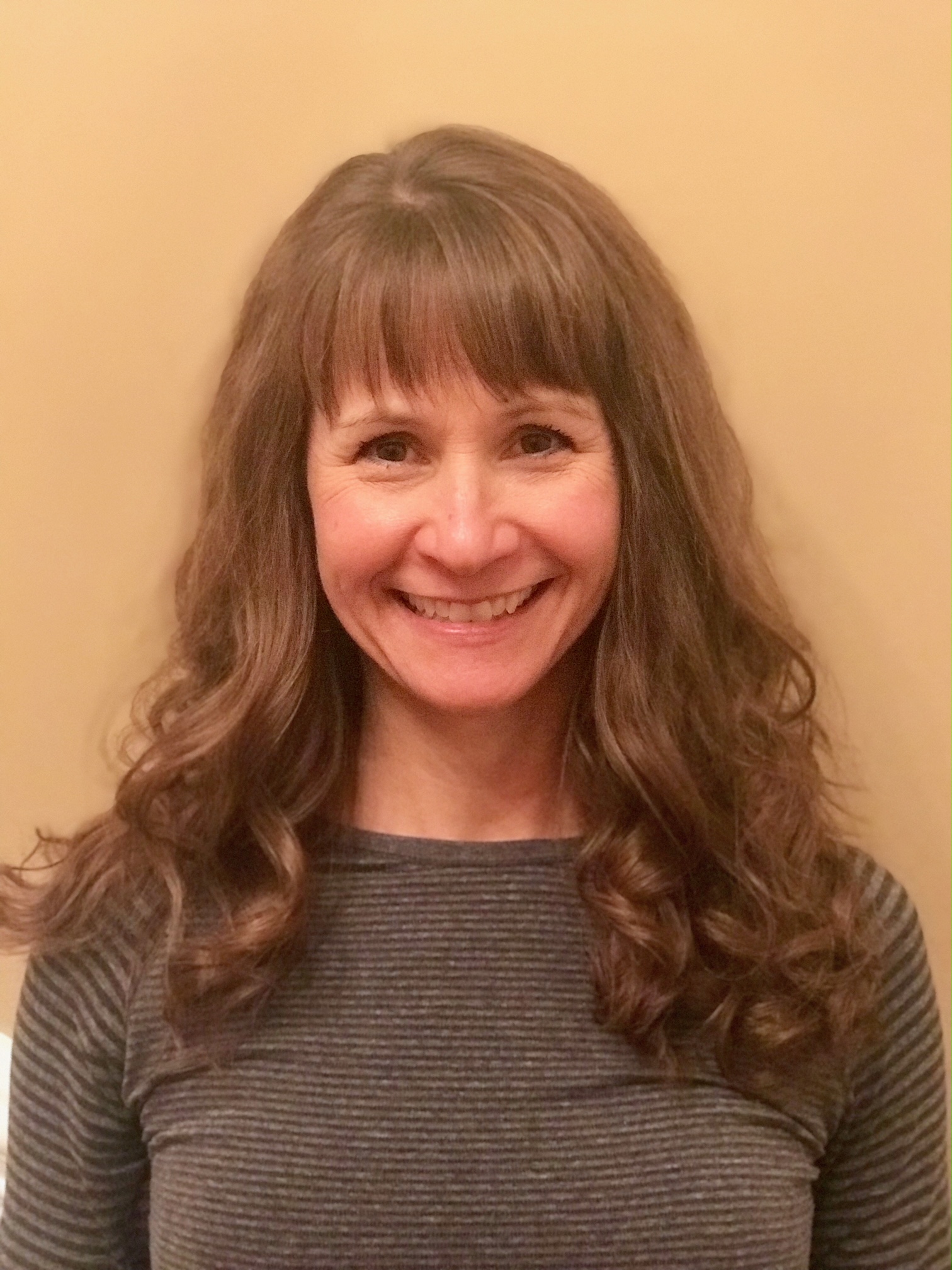 Jodi Wooten: Owner, Movement Coach
Jodi Wooten is passionate about education, fitness, and helping others. Jodi has spent over twenty years in the education field and is
excited to utilize this experience in the fitness industry. Exercise induced injury led Jodi to physical therapy, on a quest to learn proper
form, and to Align Fitness, as a client. Years of training, learning, and loving the fitness process inspired Jodi to certify as a personal trainer. She is excited to help clients set and achieve goals, learn to move well, and see results.
Jodi lives in West Chester with her husband and three children. When she is not coaching or teaching, she enjoys spending time with
her family, kettle bells, and traveling. Certifications include: NASM- CPT, Kettlebell Coach Level 1, and
American Heart Association CPR/AED.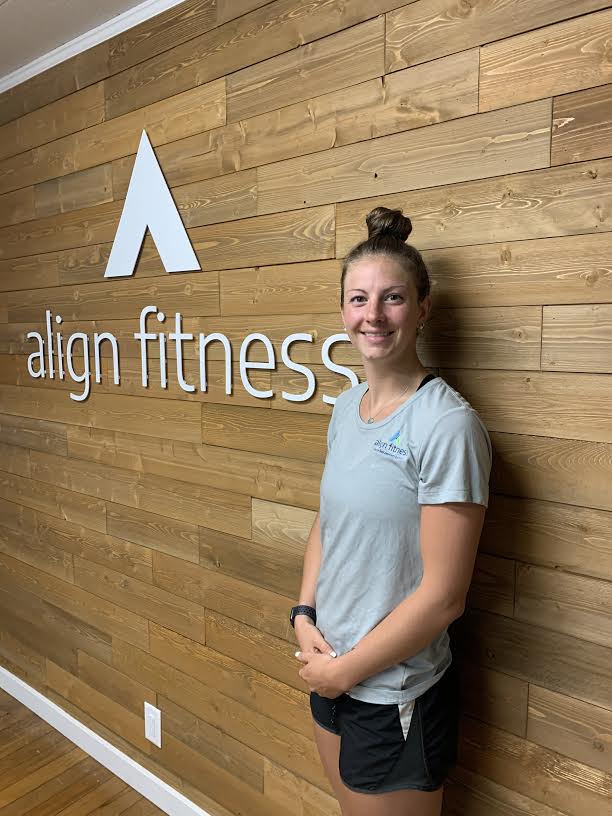 Bryn: Movement Coach
Bryn is a former collegiate athlete turned fitness professional and coach. She currently coaches Field Hockey and Swimming.  Bryn played Field Hockey all 4 years at Virginia Wesleyan University where she earned a Bachelors in Business Administration. She decided pursue her passion for fitness and furthered her education by earning an Associates Degree at Del Tech in Exercise Science. Bryn has spent an extensive amount of time learning from a variety of fitness professionals. She has taken the best practices from each mentor and established her own unique philosophy on fitness and performance.
Certifications: Certified Personal Trainer and Kettlebell Coach.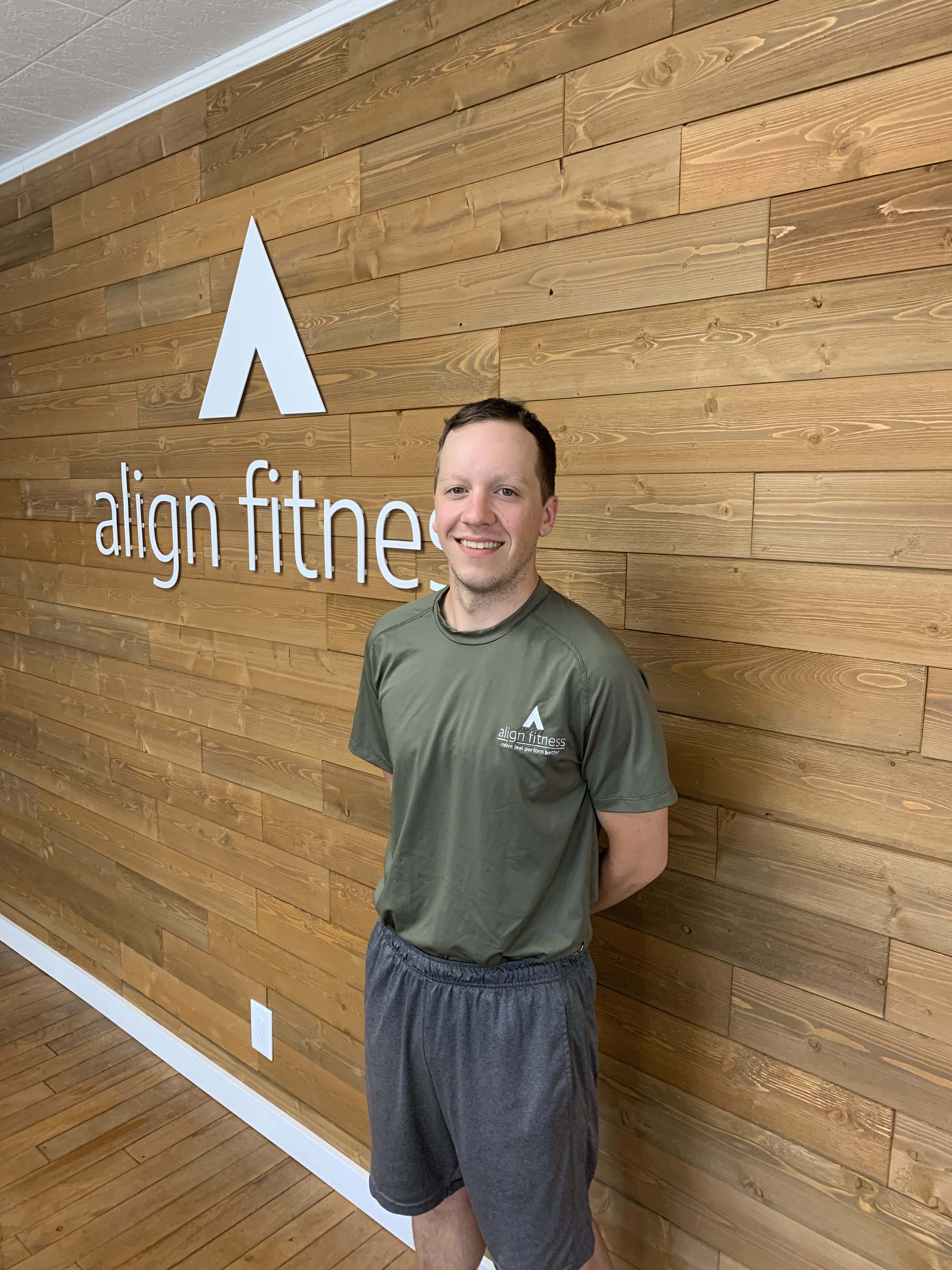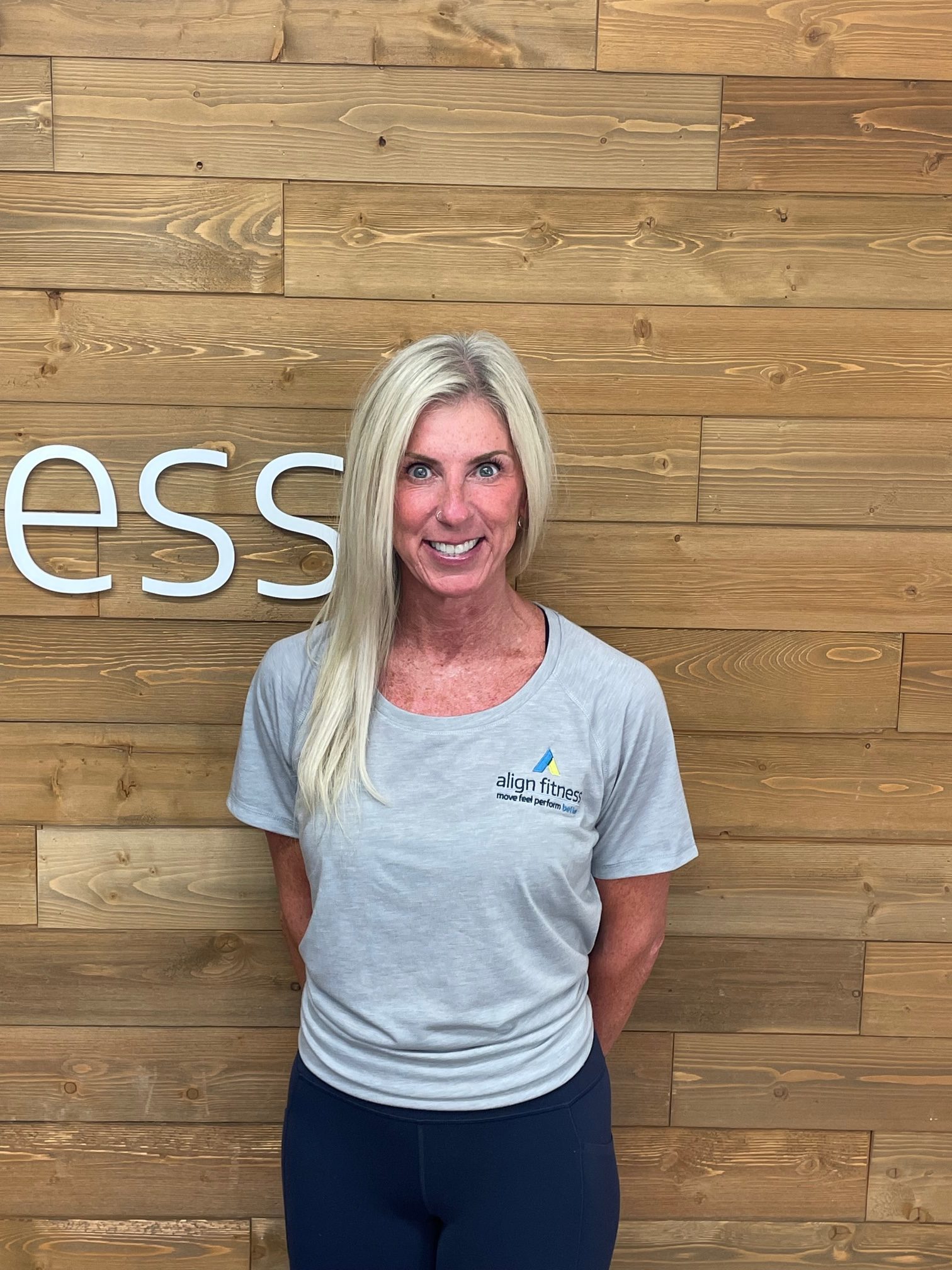 Greg: Movement Coach
Greg received his Bachelor's Degree in Exercise Science from West Chester University in 2013.  Since then he has trained a wide variety of clients, including young athletes and people with neuromuscular disorders.  Greg's training is based upon safe, simple, and effective progressions with the clients goals in mind.  Helping people feel better through exercise is his ultimate goal. If he's not working, he's either walking his dogs, riding his bike, practicing Brazilian Jiu-Jitsu and Steel Mace Flow, or drumming.
Certifications
-ACSM Exercise Physiologist
-FIT EDU Kettlebell Coach Level 1
-TRX Qualified 
-CPR/AED
Tina: Movement Coach
Tina is a committed fitness enthusiast who discovered her passion for health and wellness later in life. She loves the mindset of healthy aging and strives to encourage others to understand the benefits. While balancing a family with three active children, Tina has dedicated the past ten years to learning from a variety of different fitness professionals across a wide range of different styles.
Her main love in fitness is strength training. She believes that there is something to be said for form and function and how when pairing the two, aging doesn't have to be a negative thing. For anyone looking to begin their journey or those already on their way, Tina enjoys partnering with her clients to help them to realize and achieve their goals.
Certifications: Certified Personal Trainer
Align Fitness Glenn Mills