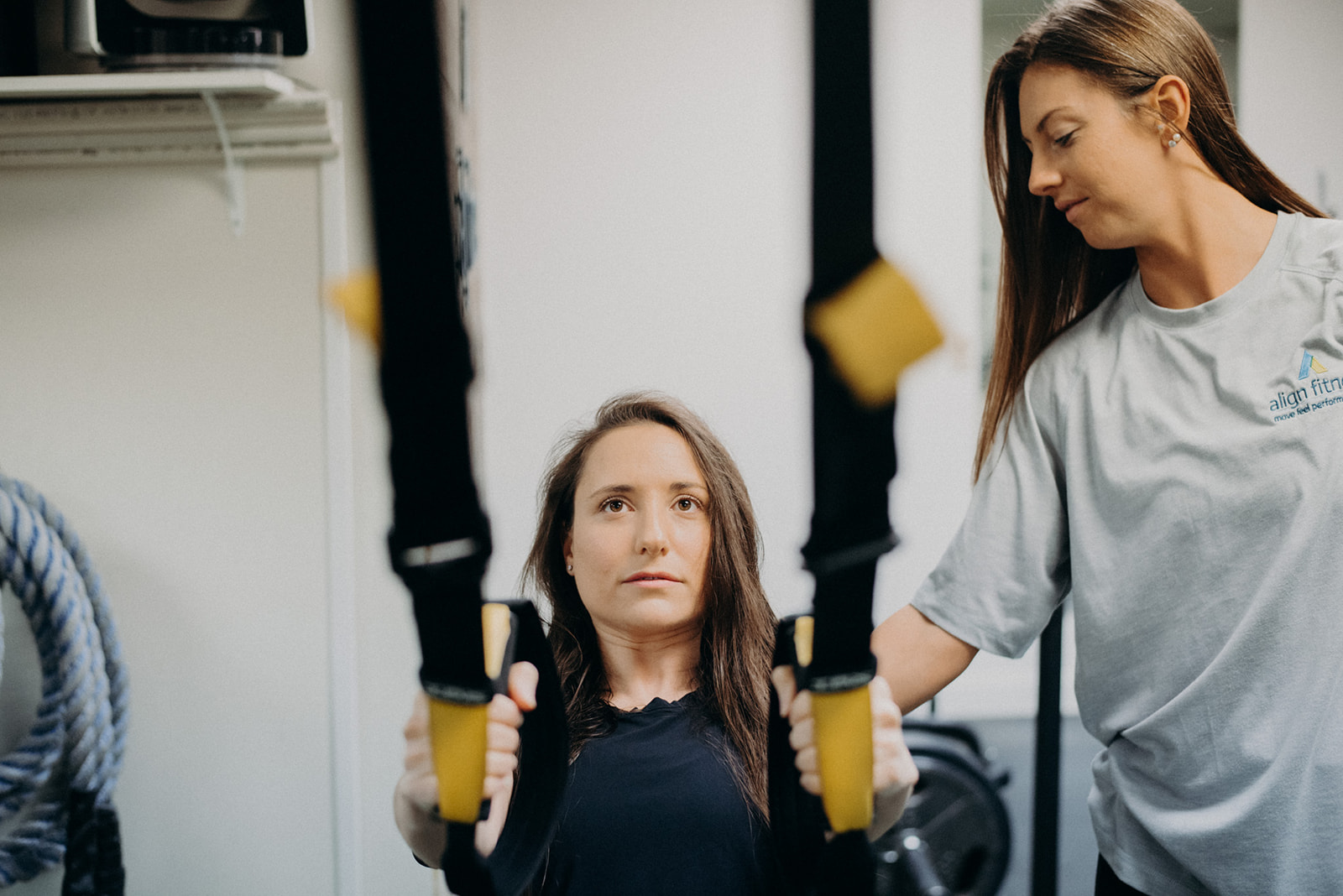 We love helping our clients meet a wide array of fitness goals!  We can help you with:
| Fat Loss | Post-Rehab [Exercise After Injury] | Sports Performance | Golf Performance |
We take a very different approach to personal training. After goal setting and movement screening an individualized program designed to blend what you want (your goals) and what you need (reducing injury through improved movement) is created. Our movement coaches will teach you the most effective corrective exercises and build challenging and fun training programs. Don't be surprised if you use kettlebells, TRX, bands, barbells, battling ropes, steel maces, and even weighted sleds in the same session. Our creative programming will consistently push you towards your goals and always keep you excited for the next session.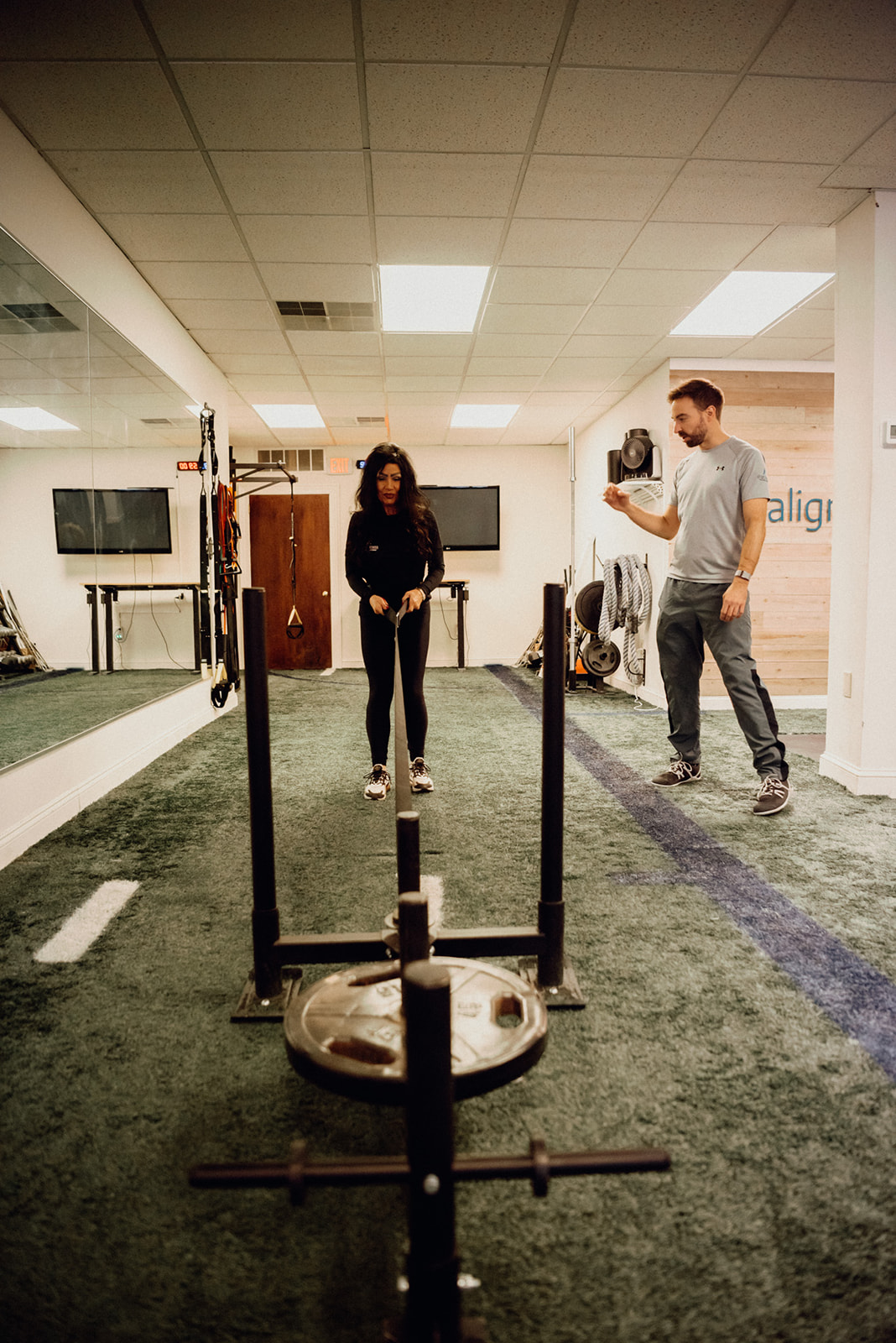 One of the most important aspects of our program is injury prevention. We never train a new client without thorough movement testing. This is because nearly all adults by the age of 35 have had a significant orthopedic injury and/or surgery. When this occurs our body compensates and we change how we move (for the worse). The Functional Movement Screen (FMS) allows our coaches to evaluate movement quality in all of the major patterns. This information is then used to build an individualized exercise script to make you move, feel, and perform better. In some cases, corrective programs have even reduced pain.
We offer a low cost introductory package, have no contracts, and offer 30-min, 45-min, and 60-min training sessions to accomodate most budgets and schedules.