The Align Golf Fitness Program is designed to help lower your scores and decrease pain (for some golfers) through a specialized golf-fitness training program. Our program is run by TPI Fitness Professionals with more than a decade of golf fitness experience. All programs include a Titleist Performance Institute (TPI) Evaluation to determine individual strengths and weaknesses. Training programs are corrective in nature in the beginning and designed to improve each weak physical attribute negatively effecting your swing (ability to separate, ability to stay over the ball, torso turn, balance in golf posture, etc.). Our ultimate goal is to improve each golfer's strength, power (clubhead speed), and to reduce injury risk as much as possible.
We work with golfers who are early in their career (juniors), in their prime and seniors.
Typical results with training include a more consistent swing, increased club head speed, and a decreased muscle/joint pain.
Our Golf Fitness Program Offerings include online, one-on-one, and semi-private group training (seasonal).
1-1 Training: This Training is completely individualized based upon your evaluation. Training might include:
Stability
Mobility/Flexibility
Separation
Rotational Power/Club Head Speed
Balance
Core Strength
Lowerbody Strength
Attention will be paid to your weakest attributes. Each session will include mobility/stretching, core training, balance, strength and power exercises.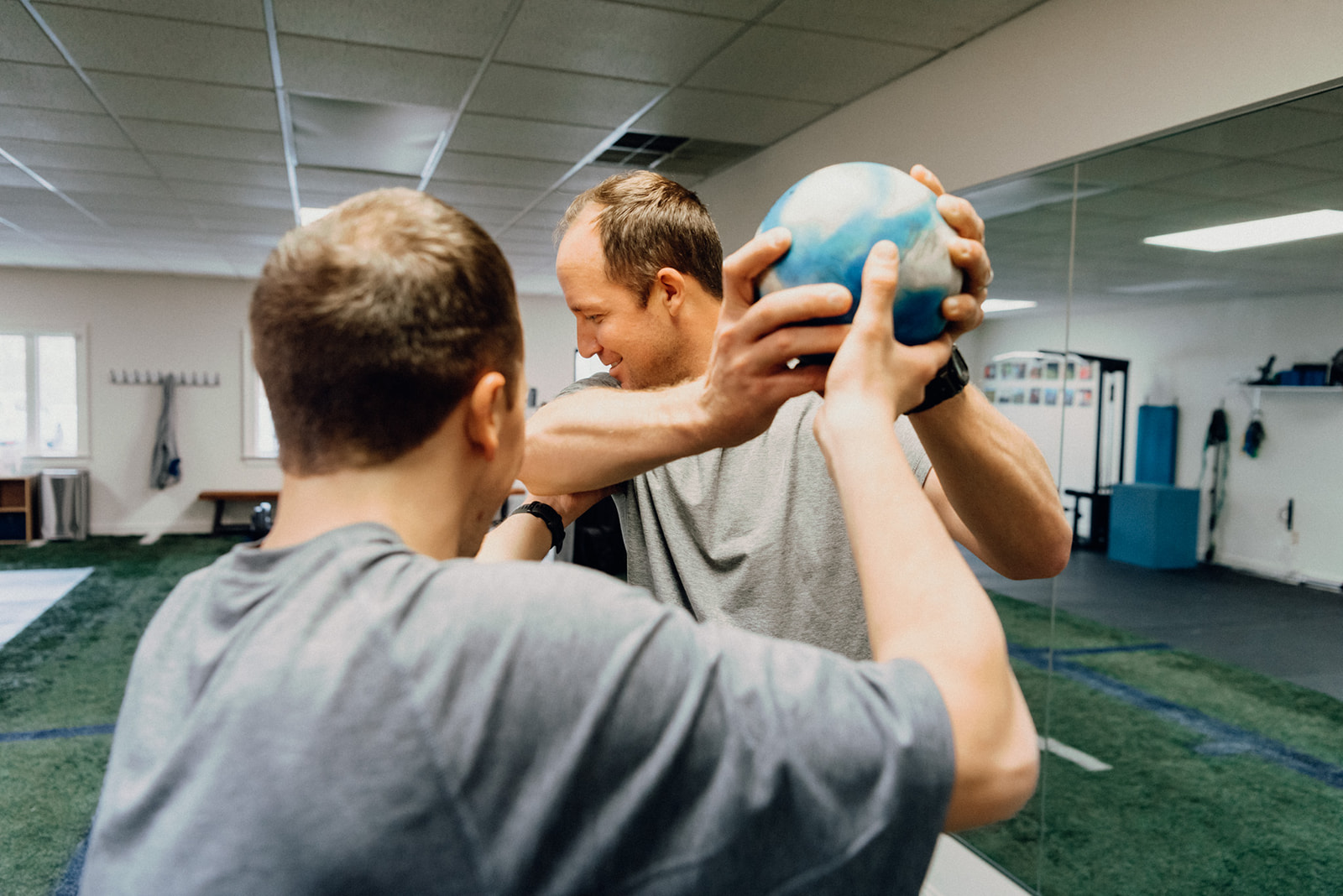 Semi-Private: Our small group program is a blend of individualized golf fitness training and general golf fitness exercises which benefit most golfers. The program begins with a brief TPI Evaluation and each training session will include:
Power, Rotation, Upper Body, Lower Body, Core and Balance
Semi-Private Sessions will combine all the movements needed to give you a more efficient/consistent swing and better performance.
We work with many of the top Junior Golfers in Chester and Delaware Counties (Pennsylvania)