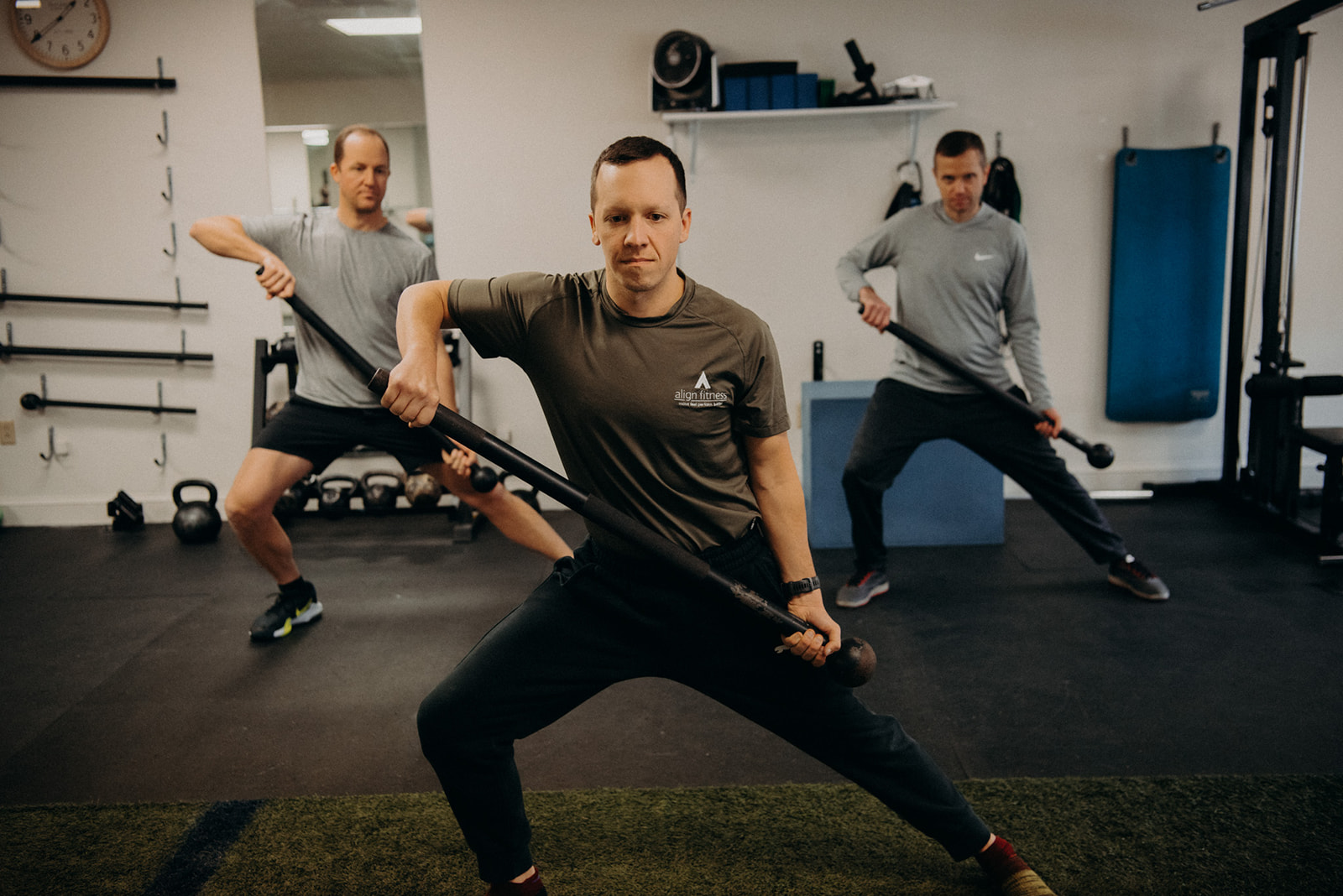 Steel Mace Flow (SMF) is a type of Steel Mace training involving total body engagement and unique movements in connection with a moving steel mace. SMF improves strength, balance, coordination, stability and improved movement quality in a range of movements.
Our sessions provide structured workouts and flows with the option for self-directed creative movement. Flows are a series of body and mace movement that link together through specific transitions. Think yoga flow with a mace in your hand and far more dynamic movements.
We take a systematic approach to SMF, taking the time to teach the fundamentals of the system to ensure success. In time, we introduce progressively more challenging movements and flows. The ultimate goal is for out students to have the ability to create their own flows and improve their practice through a mix of coaching from The Align Team and self directed training.
SMF is offered in-person (outdoors and in-studio) and virtually in 1-1, semi-private (up to 4 clients), and large group formats. SMF Sessions are lead by Coaches Greg Ondo and Joe Chaitkin. Greg and Joe are certified as a Steel Mace Flow Level 1 Coach with Distinction and working on their level 2 Certification.
Virtual Clients: No mace, no problem. We work with different vendors and can have one shipped to your doorstep. We can typically get a steel mace in your hands within a week.
Here's a free Large Group Steel Mace Flow Session