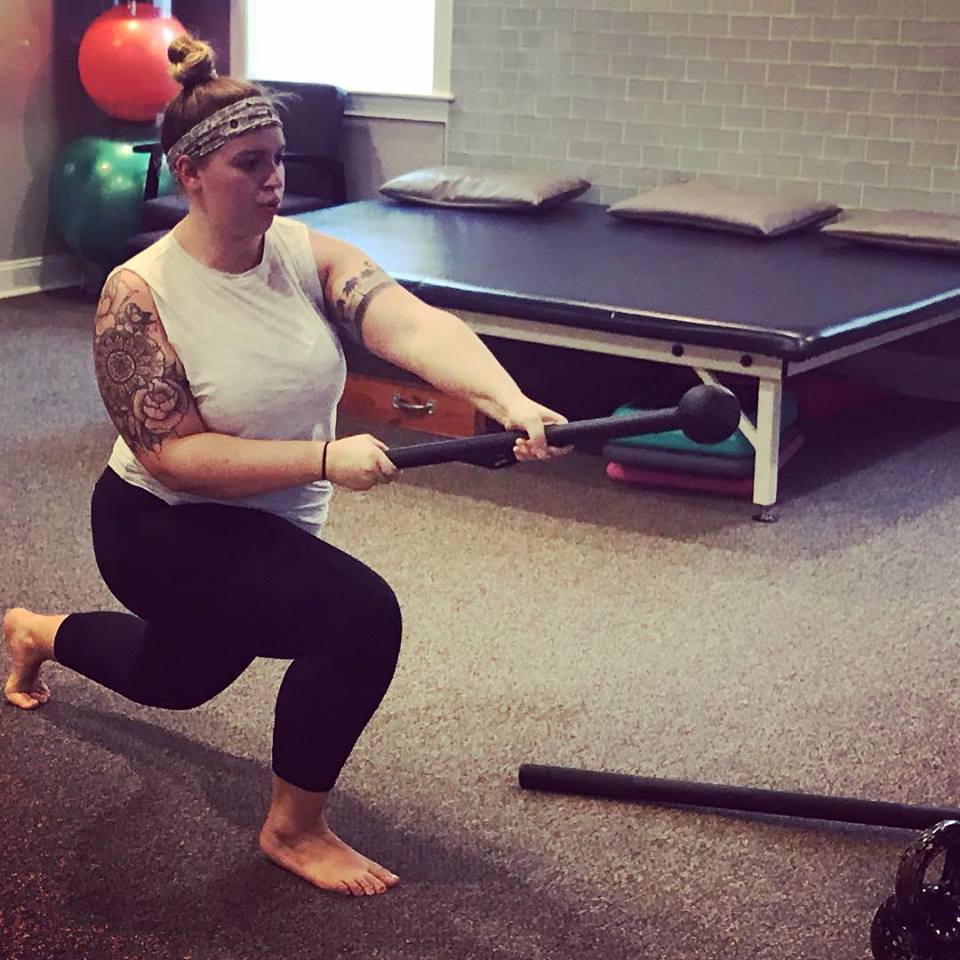 It's time to make fitness about more than cardio and core exercises.
Strengthen your mind and body through the patented Strong[HER] method (Online or In-Person).
The Strong[HER] Program has been designed for women and teen girls to strengthen their mind and body while staying injury free in a small online community setting (5 person maximum). During this 8-week program you will learn about and gain confidence in:
| Strength Training | Steel Mace | Food Planning | Bodyweight exercises | Corrective exercises | Stress Reduction |
Register Now!
Have a question? Call us at 484-402-6477 or email joe@align-fitness.com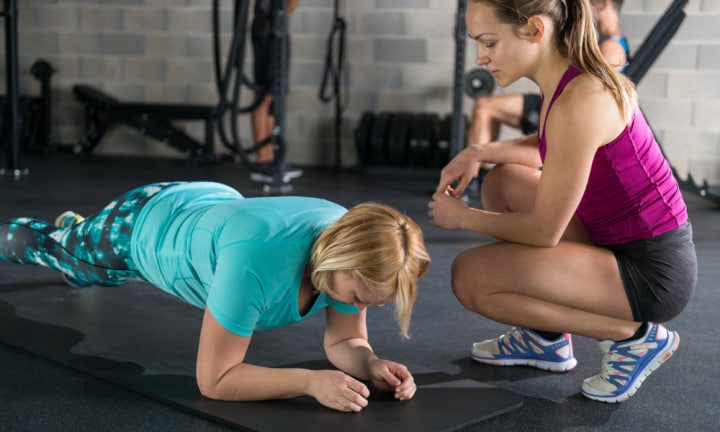 Strong[HER] Program Details:
This is 8-Week Program provides unlimited guidance and support to help you set and reach your wellness goals. We will help you get fit and toned through hands-on coaching, accountability check ins, improved nutrition and fitness training sessions. We'll even ship resistance bands and a steel mace to your front door. All you need to do to ensure success is to follow our simple program!
 The weekly schedule consists of:
– One live 60-minute in-person or zoom training session
– One live 15-minute zoom accountability session (every 2 weeks)
– Unlimited access to prerecorded training session sessions (goal of 3-4 weekly training sessions)
– A preset workout schedule with calendar reminders and links to prerecorded training sessions
– Weekly nutrition tips and advice
Live in-person or zoom training sessions include: 10-minutes of goal setting for the upcoming week, reviewing the past week's successes and areas for improvement and 50-minute semi-private training session led by one of our movement coaches.
Nutrition Plan and support: No supplements, no fad diets…. we'll provide scientifically supported nutritional coaching which will set you up for success during the program and beyond
Optional Fitness Testing to track progress
Schedule and Cost:
We will offer 1 section of StrongHER starting October 2022.
Wednesdays 6:00-7:00pm in our Downingtown Studio or on Zoom! The program runs from 10/12-12/7.
The first session will be an introduction to the program with a focus goal setting, expectations, nutrition advice, optional fitness testing, and a private medical history review.
The cost for the program is $300 which includes $75 in equipment.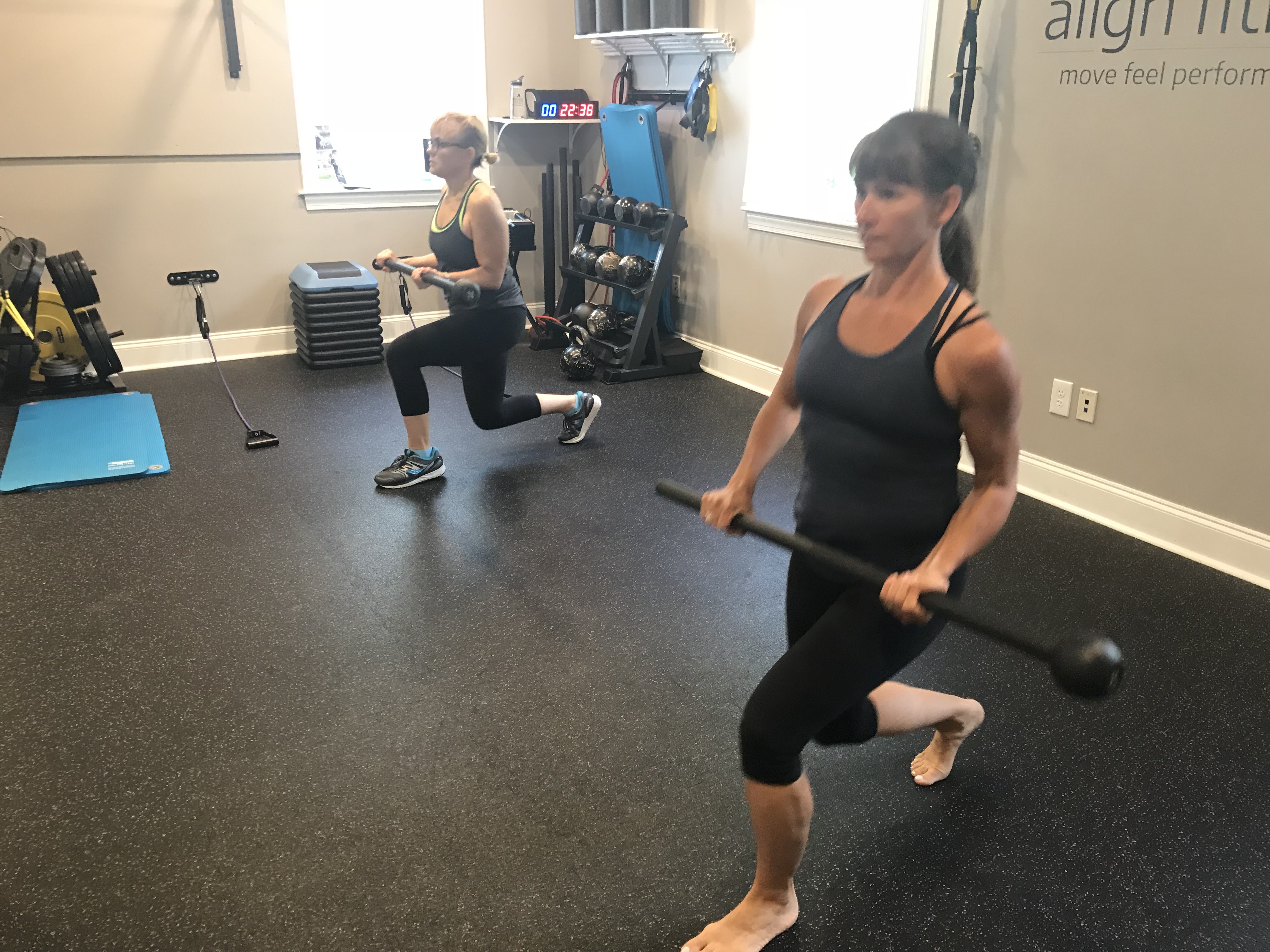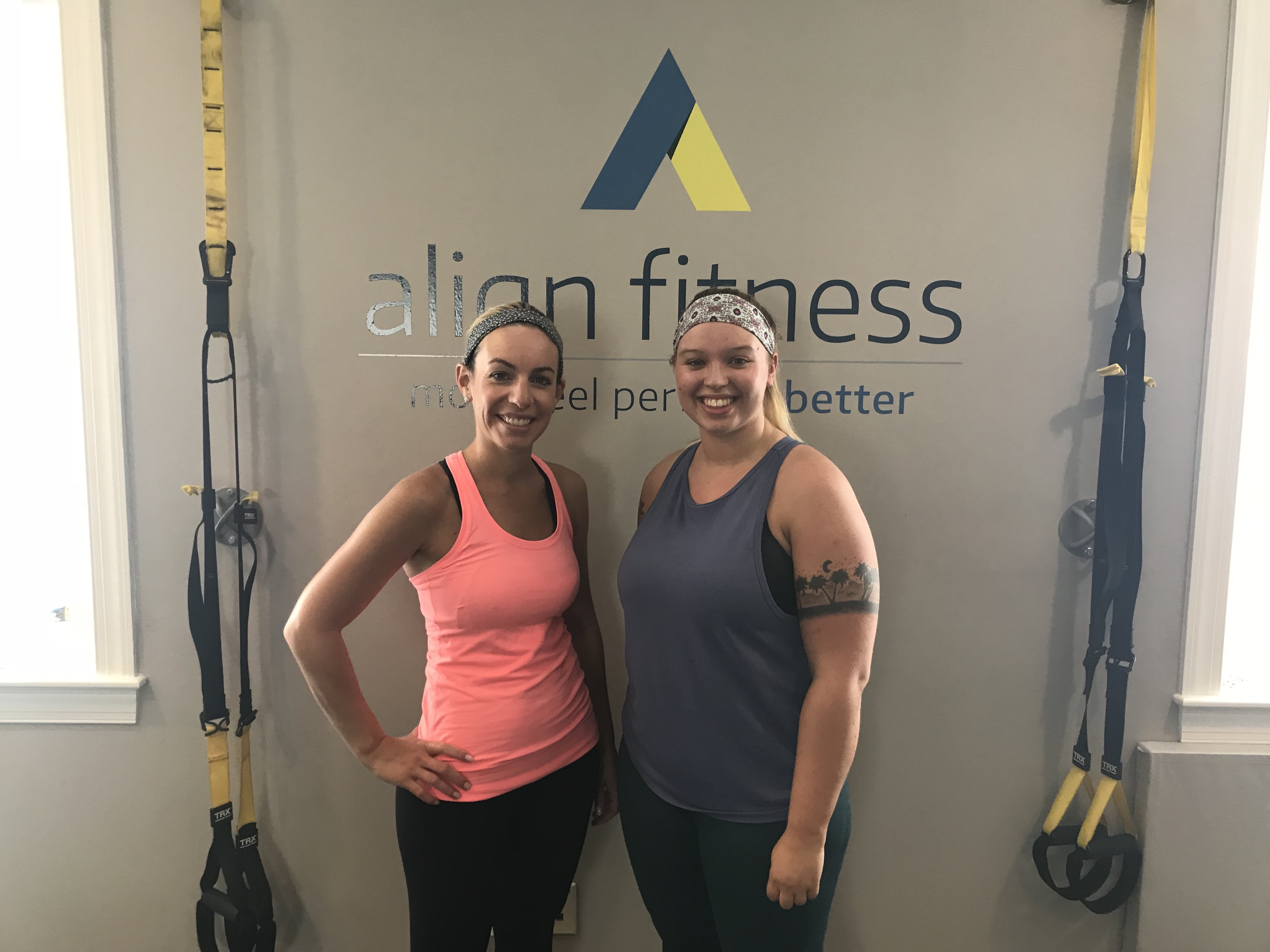 Have a question? Call us 484-402-6477 at or email joe@align-fitness.com